Frequently Asked Questions About Our Roofing Services in Marietta, Georgia
Find the answers to all your roofing questions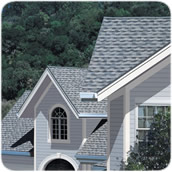 Bonner Built is a family owned and operated roof replacement company that has been serving the Greater Marietta areas for more than 20 years. Our roofing contractors perform both residential and commercial roof replacements and installations. Our team is widely known in the area for our unrivaled customer service and commitment to providing our customers with a safe, affordable, and reliable roof for their homes. To help determine whether you need roof repair or replacement services, view our signs of roof damage guide.
What makes Bonner Built's team different?
Bonner Built has over 20 years of roofing experience in the Marietta area. On top of being extremely knowledgeable in residential and commercial roofing, Bonner Built stands out as North Atlanta's most reliable, honest, trustworthy, and professional roofers. Feel free to ask us for a reference – we believe strongly in the power of satisfied customers.
What is the difference between roof repair and roof replacement?
A roof repair is confined to a smaller area of the roof, whereas a roof replacement means that the entire roof is removed and then replaced with new shingles and accessories.
Some clients need a full roof replacement rather than a repair because damage sustained from normal wear and tear or severe weather has weakened the roof. Our free roof inspections allow us to fully determine roof damage and structural impact.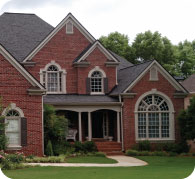 What types of roofing systems do we replace and install?
Asphalt Shingle Roofs
Metal Roofs
Flat Roods
Many more. Contact us with your roofing type.
What considerations go into replacing a roof?
The roof is the most important part of the home from day one of construction. There are many considerations that go into replacing a roof, such as cost, age, appearance, and ability to be repaired. Other factors include missing, creased, punctured, cupping, or brittle shingles.
What types of roofing materials do we use?
We offer architectural shingles, 3-tab shingles, slate shingles, metal roofs from a variety of manufacturer styles:
Owens Corning: Supreme, Tru-Definition, Tru-Definition Duration, Berkshire, Devonshire
GAF: Royal Sovereign, Timberline HD, Timberline Ultra, Timberline Natural Shadow, Grand Sequoio, Camelot, Sienna, Slateline, Grand Sienna, Woodland, Monaco
CertainteedL CT 20, XT 25, XT 30, Patriot, Landmark, Highland Slate, Hatteras, Landmark Premium, Landmark Pro
And more!
Does we offer emergency roof replacements?
Yes, we offer reliable, emergency roof replacement services. We can be available within just two days to replace your roof.
How do we ensure quality roofing services?
Bonner Built has various quality control measures throughout the roof replacement process. For example, we always install proper roofing system ventilation and we typically use architectural shingles, felt paper, ice and water shield, and starter strips on all homes. We also offer warranties on all of the roofs that we replace.
Do we accept insurance for roofing replacements?
Yes, we accept all types of insurance including insurance that covers water, mold and fire damage. Our contractors work closely with your insurance company on your roof claims to make sure all damage is covered. Learn more about our insurance claims process.
Do we offer a free roof inspection and evaluation?
Yes, call us or send us an e-mail for your free roofing inspection and free estimate.
What is our payment process for roofing services?
No money down, first payment is due upon after completion. All major credit cards are accepted. We also offer from third party loans, which is a very quick, 30 minute approval process.
Whether you need an emergency roof replacement after storm and hail damage or have a leaky roof due to normal wear and tear and age, Bonner Built can help. If you feel that you may have an old or damaged roof, contact us for a free roof inspection and consultation. We service Greater Marietta, including Kennesaw, Marietta, Smyrna and nearby.
Looking for a price? Get a no cost, no obligation free estimate.